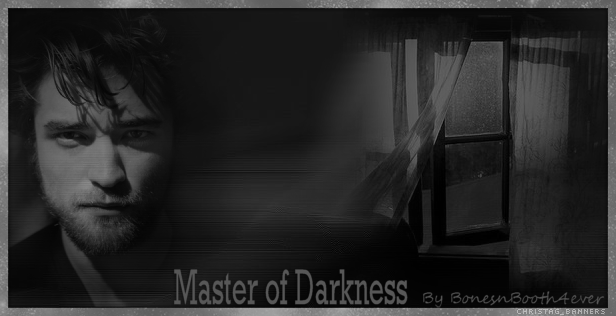 Hellooooo all of you gorgeous, lickable, dark hoooors. Yes, I know, I've been a verrry naughty Temptress, and not in the hell yeah sorta way, derelict in a rec for you for quite some time. Suffice to say, RL has been an overbearing, PMSing, Amish virgin on my back lately, and for that, I apologize profusely.
*hangs head, highly anticipating the floggings*
By the grace of a fortuitous peek at Twitter this afternoon, I was lucky enough to catch the tweet that held the title Master of Darkness.
Master of Darkness?
Well hell…
Summary: There was no rhyme or reason to our passion...our partnership. He was the lion and I was the foolish lamb that chose to love him. He was my darkness, and I relished the freedom of that dark embrace. All Human/OOC/AU
Ok, so Edward, Darkness, and an M rating.
Mmmhmmm.
So I checked it out. It was the second paragraph of the first chapter that made me lick my lips:
If someone had told me even an hour before that my life would change that night I would have never believed them. I was one of those people who never experienced anything exciting, let alone life changing. Yet out of all the places he could have picked he selected mine. Neither of us knows why we let things go this long. I should have made that phone call when he told me I was free…should have made the run to safety like my brain screamed. But I stayed…and I've never regretted it since….I embraced the darkness that surrounded him – excepting it as my own.
The first chapter held me, and that's saying something nowadays, but damn it all to hell, it was only one chapter.
*big wankin' sigh*
But then lo and behold, this afternoon, another.
My side ached from the knife wound; stupid ass had somehow nailed me. But I had been through worse; if nothing my training had prepared me for everything imaginable. I still wasn't sure why I had selected this home; there was just a pull that had drawn me to here. Looking around I smiled when I realized what a perfect victim I had selected. A single female with obviously little or no friends. The rooms I had walked through showed a simple touch yet very little use. No one would miss this one.
annnnd an A/N that indicates weekly updates.
But then literally, as I'm typing that sentence above, a third!
*goes to quickly read*
A surprising revelation in the bio for Bonesy was that this fic was pulled, and is now being posted again, so I hope I'm not the last one to the party, although I often am, and all of you dark lovers haven't already read this one. *looks around* From what I can tell from just three chapters, this looks right up all of our dark alleys.
Oh, and remember to leave our BB some dark hoor lurrrve in the form of a review too.
I'll have to admit to you lovely, lascivious readers of this blog, I've had a hard time finding dark fics lately, so dammit, put your fingers to that keyboard already and gives us gals here on DT, and more importantly yourselves, something to read! Or, drop us an email and let us know if there's something out there that we missed, highly improbably, but not impossible, and we'll check it out! ;)
Until next time, may your Darkest Temptations be served…